The main desire of the client was to see a roller that would affect the viewer's emotions as well as full-length feature movie. It was a tough call for us. At the same time, it was important to reflect all benefits of the object and not to lose a detail in demonstration of advantages. Moreover, it was necessary to work between borders of the "Life" concept. So, the clip was meant to be cinematic, informative and conceptual. While we have been creating the roller, we knew that special panoramic movie house located in sales office of the "Life botanic garden" residential complex would be used as a facility of demonstration of the clip. That is why the final resolution is 4K. Two projectors that project image on a curved screen create the effect of deep diving into the atmosphere of the movie.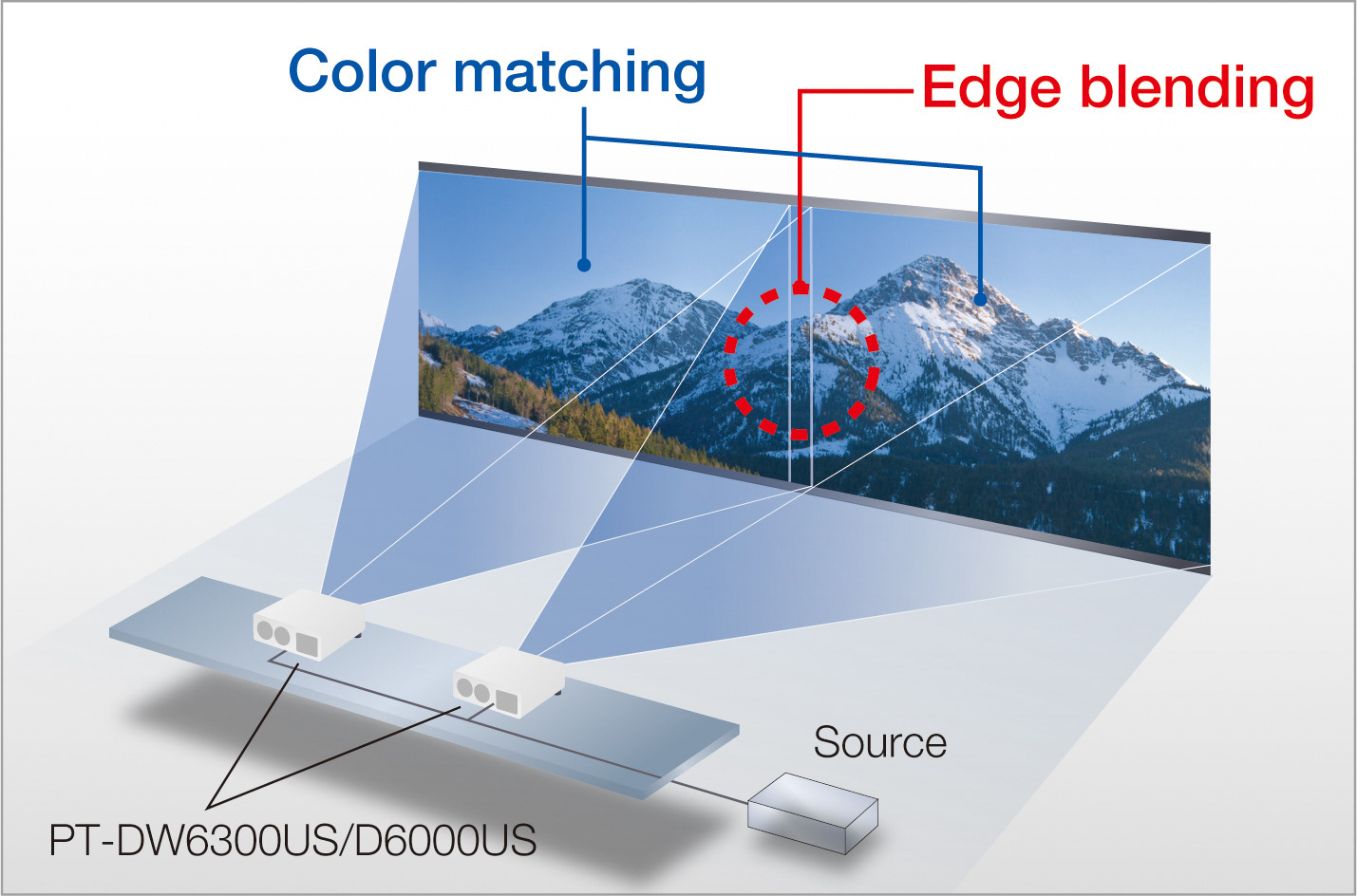 The Technology of demonstration has influenced the artificial concept of the project. The client set a task of a bright, juicy, extra-readable image, referring us to contemporary advertisements of TV sets demonstrated in electronics stores. That was supposed to form a feeling of innovativeness of the project in minds. At first, we have created the very bright image to compensate the scarcity of brightness during the projection of the image on the screen. Secondly, we have had to sacrifice level of defocus of front and back shots during demonstration of the buildings. Moreover, we have applied more hovering editing and camera movement especially for camera flights from upperviews. We did not want to overload vestibular apparatus of viewer because panoramic moviehouse create an illusion of virtual reality. Due to those hints, a five-minute movie is very easy-watchable.
The basic structure of the roller have become web made of an image of existence as birth and development with opening of the "LIFE" concept developed by Pioneer company. Long story short, "LIFE" is an abbreviation that is added to the name of residential complex, if it is located near park or subway station. Innovational and infrastructural components were developed in it. "Life" - L– location, i – innovation, f – family, e – ecology. These meanings were held in basic structure of the roller.
​​​​​​​

The L - "location" part is dedicated to position of the residential complex (Near the Botanical Garden). However, we decided to make atmospherical and exciting beginning due to tuning viewer on a particular mood. That is why action begins billions years ago with a process of birth of the Life-seed in the depth of the Universe. The seed falls on Earth, starts a life on our planet. Ancient trees grow and transform in well-known Botanical Garden, then we transfer to contemporary times. The main characters - the man and the woman are running in the park and we see the beginning of their relationship. The pathway in the park, as a symbol of destiny, leads them to residential complex "Life Botanical Garden".
​​​​​​​

The I - "Innovation" part is dedicated to meeting with innovational technology of the complex. We introduce the viewer with everything about the facade and interior created by NikkenSekkei - leading japanese architectural office. Our characters and viewers make a choice in favor of advertised object.
​​​​​​​

F- "Family". This part of the clip covers all advantages of family life in residential complex "Life Botanical Garden" such as places to provide mutual holidays, kindergarten and school. Our characters live an amazing life, use all benefits of the complex, make future plans.
​​​​​​​
E - "Ecology". Part of the clip in which exterior locations that drowns in green are shown. Nothing prevents from enjoying harmony of nature. There is hidden parking lot for cars. Our characters raise a healthy child. He is in a hurry to play with his friends, born and raised in similar divine families as his own. This is future and it is precious.
​​​​​​​

For structure to be easy-readable I suggested to implement every letter of the abbreviation into the concept of the movie. So, the "L"-letter consists of pink butterflies flying around field between trees that symbolizes the Botanical Garden and japanese garden. The letter "I" looks like volume hologram and symbolizes innovativeness of the project. "F" is a letter made of glass with warm light coming from inside that represents cozy family atmosphere, a sight through homelike window from the outside. "E" - a green bush in the backyard of the residential complex. Final shot have become a combining image of opening umbrellas with letters on the top.
As the director, my main task, on one hand, was to create a cinematic, alive, bright,
emotional clip and at the same time it was important to put the concept into easy-readable structure, to build a clear image system and to give an informational part in accessible and unobtrusive way. I tried to establish own coloring code and identity for every part of the shooting script. 







It was essential for everything in the clip to look alive. We wanted to add components of the Montmartre atmosphere - a combination of magic, circus, art, sun and futuristic image. Rain with the Sun, wet asphalt, blow of summer wind, snowflakes, thousands of sakura leafs in the air - everything should create feeling of happiness, difference and the eternity of life. At the same time, it is impossible to keep viewer in constant emotional tension. That is why the dramatic concept of the roller assumes a changing of emotional recessions and lifts.  
​​​​​​​


We set very high goals in harsh circumstances. We have had to fit in limited budget. In general, we had only 24 hours on shooting 40 shots and only 2 takes for each shot - rehearsal and final, considering make up, hairstyle and moving of equipment. We have had time only for clear instructions for the actors and camera crew. It's a pity that I didn't have an opportunity and time to work with such an amazing actors more thoughtfully. Nevertheless, I believe that despite of the lack of time we have created something special. High level of professionalism of the actors and the camera crew is a fact that shouldn't be underestimated. That day have become a very serious school of high-velocity management.
​​​​​​​




Moreover, I set myself a goal - to create an easy-readable images without using a narration and subtitles that distract viewer from emotional perception of the roller. We did not manage to convince the client that text duplication is not necessary, therefore, the clip exists in two versions: with the infographics and without them (the direction release).
​​​​​​​





The main goal was to touch strings of viewer's soul. We managed to use all capable facilities to achieve that effect. We have decided to invite famous actors - Ekaterina Volkova and Ilya Liybimov. Highlighted the footage by poetry which, in our opinion, brought new meanings, created depth, added emotional background, vailed informational load of the roller.
​​​​​​​



Perhaps, viewers and our potential clients will see this work in category of architectural visualization but I as the director and GRAD Studio as a CG-production have worked on this project in the same way as we would have created a feature film. We have used every tool to make the clip look alive and had cinematic looks.
​​​​​​​


Here are incomplete list of tools that have been used to achieve the result:
Natural camera movement that could be shot physically by shooting crane, rails, oktokopter, tripod.
Real actors, maximum of decorations and props available according budget
Same light and color scheme in chroma key studio as were used in CG
The most realistic CG with natural light setting
And the most important - there is alive story in the roller forcing viewer to feel pure emotions.
Want to mention high level of competence of our Client. We have achieved full mutual cooperation in almost every topic. Level of ambitions and braveness for producing a clip in this segment was outstanding. Also the original and complex manner of presentation in sales office is interesting. It is truth when people say: "Happiness is when they understand you".
​​​​​​​













In the end we see a grandfather with his granddaughter looking through the telescope into the eternity of the Universe. Grandfather is that particular child of our main characters. He passes his experience to the next generation. The circle of life repeats and we get to space again.
It was very interesting for me to stick to the main idea - development and cyclic recurrence of life through secondary meanings, through shift of the seasons and time of a day shift. Seasons change successively - Summer, Autumn, Winter, Spring. On the other hand, time flows smoothly from dusk to dawn and night stars. 
​​​​​​​

In conclusion, I am very thankful for working with such powerful and large crew of professionals. It is amazing that we have an opportunity to create projects of such level of difficulty.